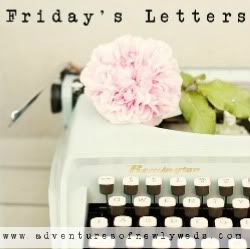 Dear week: The past five days seemed to never end and fly by at the same time. Why aren't there ever enough hours in a day?
Dear weekend: I could not be more ready for a girls' weekend in Jersey with two of my favorites.
Dear Jersey: Please treat me well. This will be the first time I've ever spent more than an hour or two with you.
Dear parents: Thank you for everything you do for me. Specifically my laundry and having a nice dinner just out of the oven for me when I crawl home after a 15 hour day. Those little things are truly wonderful.
Dear self: I know you've been exposed to absolutely scrumptious eats for the past two weeks, but learn some self control. The scale was not happy with you this morning.
Dear cannoli(s): Don't tell the scale, but you were worth every bite.
Have a lovely weekend!