I find myself dreaming of the Cape lately. It's been a few weeks since I've been down there, and I am anxious to enjoy the last days of summer and early days of fall. After Labor Day, the Cape completely clears out - traffic that binds up the roads for hours on summer weekends is non-existant, fried seafood restaurants don't have an hour wait, and the beaches are blissfully peaceful.
Chatham is the ultimate Cape Cod stereotype. Super preppy, beachfront mansions, the whole nine-yards. It's a town full of old-time charm, and I love it. I have spent many a day wandering the streets and beaches.
I think my favorite part of Chatham is the lighthouse. My great aunt Betty, who was like a grandmother to me, lived in Chatham when I was growing up. Every year we would go visit her while at the Cape, and my Mommy and Daddy would take my brother and I to see Chatham Light at night time. I was always in awe of the beautiful old house and tower that, so many times, has almost been a sacrifice to the hurricanes. It always amazed me that this one light was guiding ships from far away places to safe harbor. My little girl self would anxiously await our night-time trip to this favorite spot.
Thursday night, you can't come soon enough!
If you're stopping by from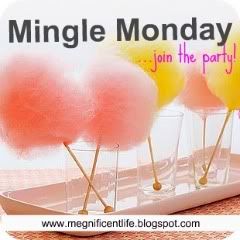 thanks for visiting! :)